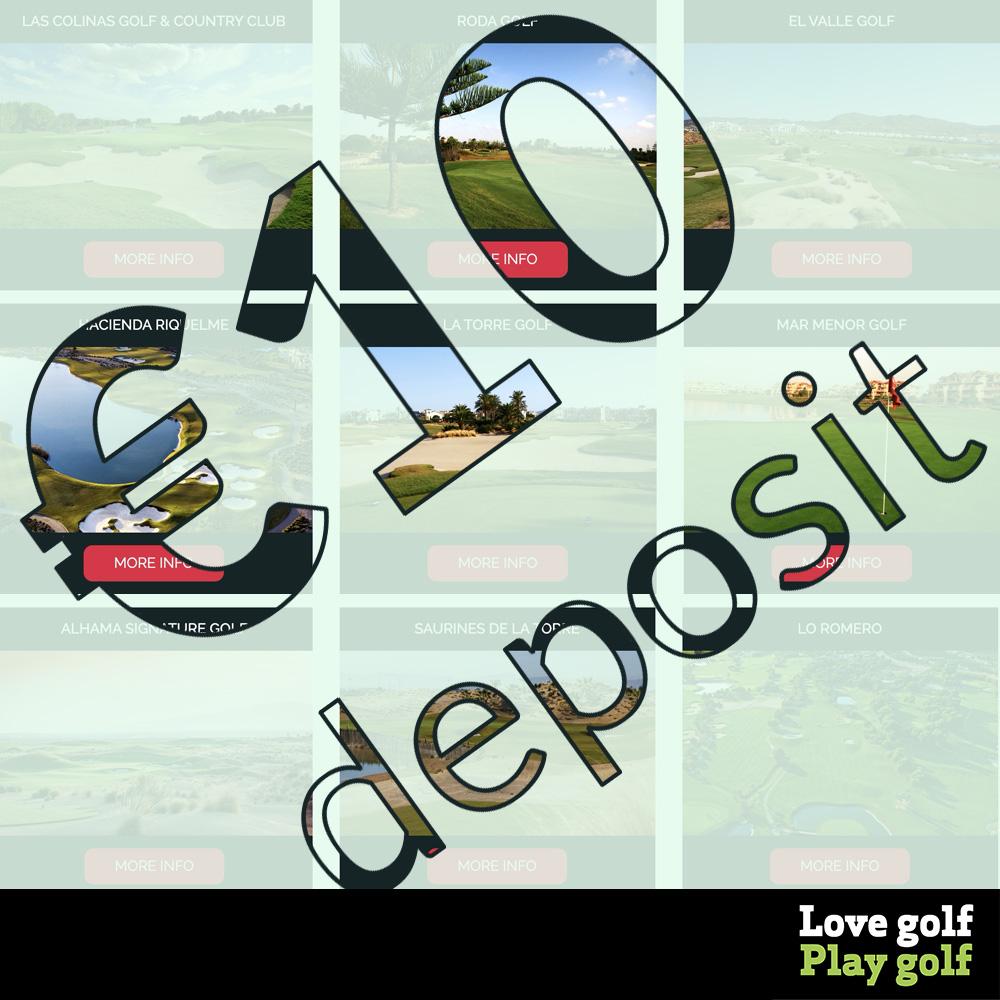 👉𝐑𝐞𝐬𝐞𝐫𝐯𝐞 𝐲𝐨𝐮𝐫 𝐠𝐨𝐥𝐟 𝐟𝐨𝐫 𝟐𝟎𝟐𝟏 𝐟𝐨𝐫 𝐚𝐬 𝐥𝐢𝐭𝐭𝐥𝐞 𝐚𝐬 €𝟏𝟎.
"𝑾𝒆 𝒂𝒓𝒆 𝒊𝒏 𝒕𝒉𝒊𝒔 𝒕𝒐𝒈𝒆𝒕𝒉𝒆𝒓" the expression that has been used the most this year and here in Spain we have really lived by it, we have been supporting local restaurants during their forced closures, we have been buying locally as much as possible and we have been supporting all our customers and courses by offering zero deposit bookings until xmas.
Now, we want to help you even more in 2021 and in return you will be helping not just CCGT but ALL the courses we offer on our website. 😎
Book your golf with Costa Calida Golf Tours from NOW until 31st March 2021, for play ANYTIME during 2021 and you can secure your green fees for 𝐨𝐧𝐥𝐲 €𝟏𝟎𝐩𝐩 instead of our normal deposit amount of €25pp. We hope that you agree this gives you the confidence to reserve your 2021 golf with very little financial commitment and goes a long way to helping local businesses here in the Costa Calida.
We still have the option to pay for your trip in full if anyone would like to and our COVID cancellation policy applies so if you are unable to travel we will rebook your golf free of charge for a later date.
Give yourself something to really look forward to in 2021 and make your golf reservations now. ⛳️
Finally we would like to give our sincere thanks for your continued support throughout 2020 and look forward to welcoming you back to play ☀️ sunshine golf in the wonderful Costa Calida.
Happy New Year From ALL of us at CCGT
www.lovegolfplaygolf.co.uk