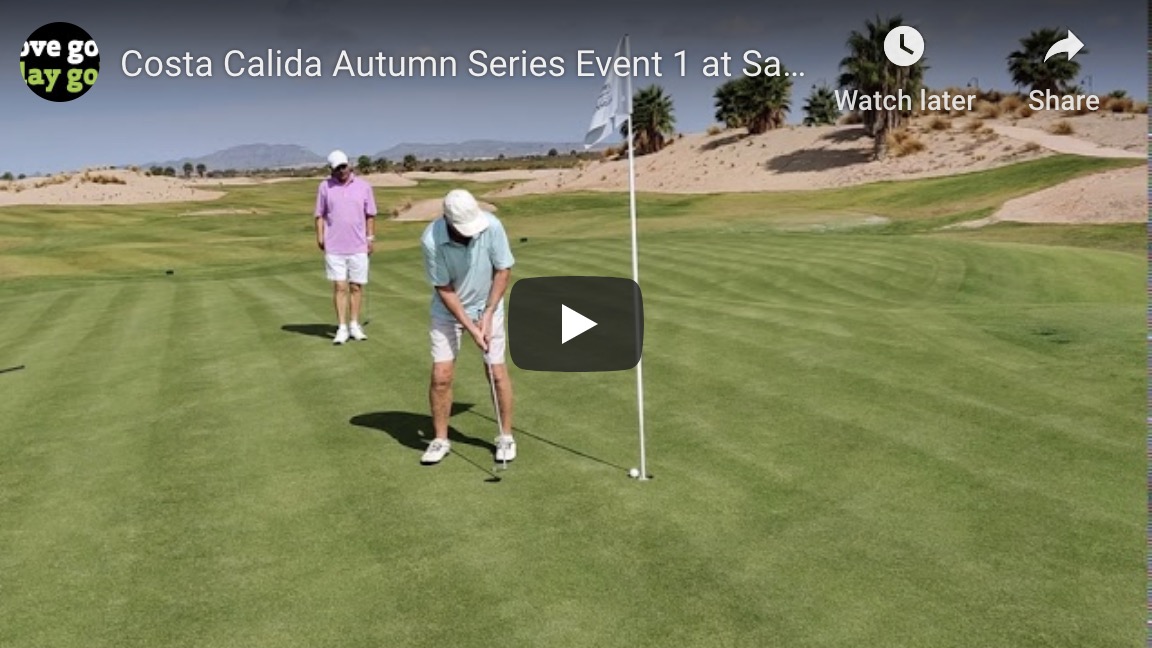 Costa Calida Autumn Series EVENT 1
Event 1 of the CCGT Autumn Series was a great success. The course (Saurines) was in fantastic condition and all the staff from U Golf helped make sure that the day ran smoothly.
We had a longest drive on the first tee with stats provided by Craig…. and trackman.
We had a beat the pro on the par 3 6th hole hosted by Ryan Boal from The Great Golf Company and various other competitions.
A great day was had by all and we'd like to take this opportunity to thank everyone who played in the day our sponsors and everyone who helped make sure the day was a success.
You would have seen Anthony who deals with all our marketing driving around the course taking photos and videos of the day (the photos are available on Facebook) and a highlight video is embeded below.
Thanks again to everyone that made the day such a success.
We still have a few places left for the next 2 competitions so reserve your place now.
Hacienda Del Alamo – 28th October
Mar Menor (inc lunch) – 25th November