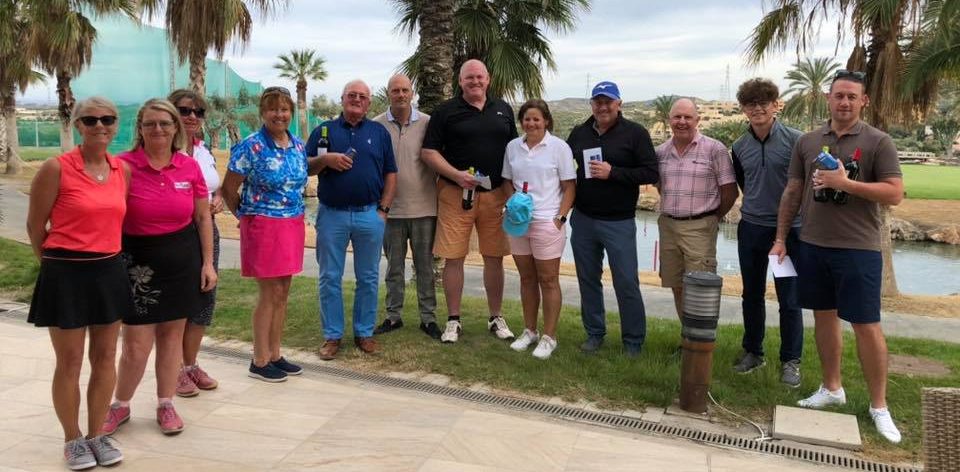 2020 Away weekend
2020 Away weekend – Valle Del Este
Saturday 29th February & Sunday 1st March saw the 7th Annual Costa Calida Golf Tours Away Weekend, and for the 7th year Valle del Este Golf Resort was the venue. Its perfect for a short golfing stay with everything you need close by and the 62 clients who attended had a fantastic couple of days.

We met at the hotel on Saturday morning around 10am, checked in and the golfers then took advantage of the great practice facilities prior to teeing off from 11.03am. The par 72 course is a good test for players of all abilities, its in very good condition and its great to see noticeable improvements to many of the holes over the last couple of years.
The 19th hole
After play on Saturday, the majority of golfers joined the non-golfers on the pool terrace in the sunshine for a well earned drink, prior to a quick freshen up and change in time for dinner. The restaurant in the hotel was set up in order to allow us to sit together on large tables for 10. The buffet menu was really good, varied choice of starters, mains (with a specialist chef area) and deserts. Following dinner, we strolled over to the local commercial centre and found a bar…a lovely evening with lots of fun and laughter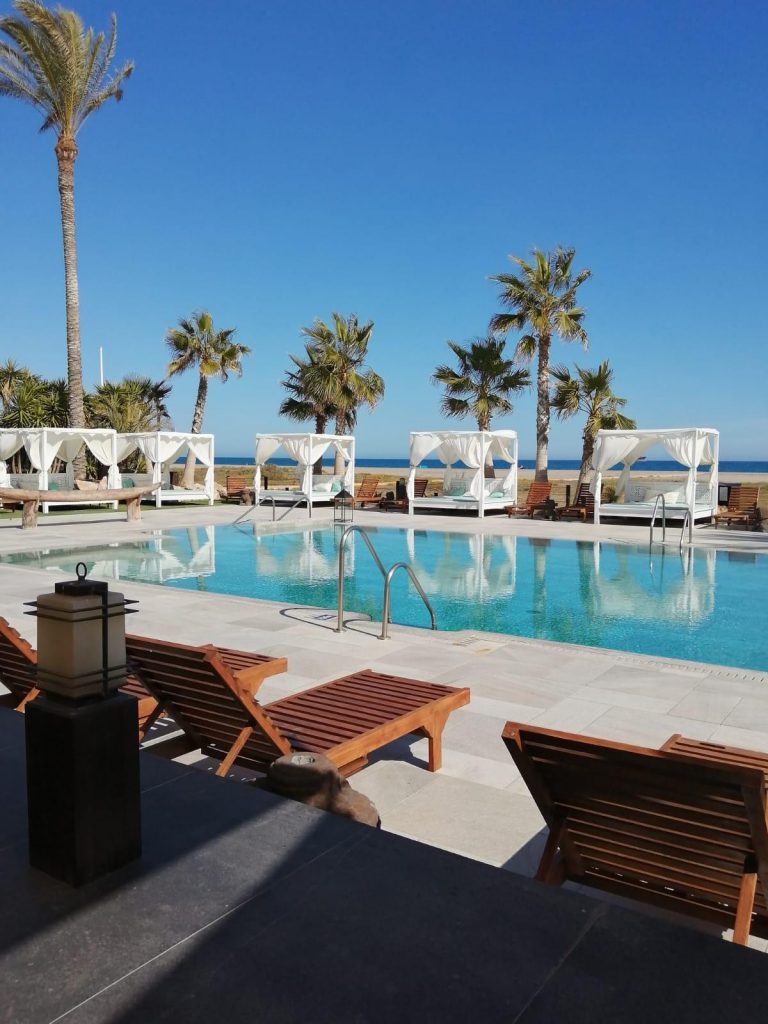 Sunday morning, a lovely breakfast from around 8.15am, and then the golfers commenced round two around 9.15am. The lovely weather continued, calm, still and warm and the pace of play was good. Our first 4-ball arrived down the 18th fairway early afternoon, and the other 9 groups steadily followed behind.
The Winners
The scorecards were checked and double checked, we played Stableford with a Saturday and Sunday combined score giving us the overall winner The prize giving presentation took place in the sunshine on the hotel terrace, and many thanks to The Great Golf Company Balsicas & Mick the grip Reeves for your kind sponsorship of the prizes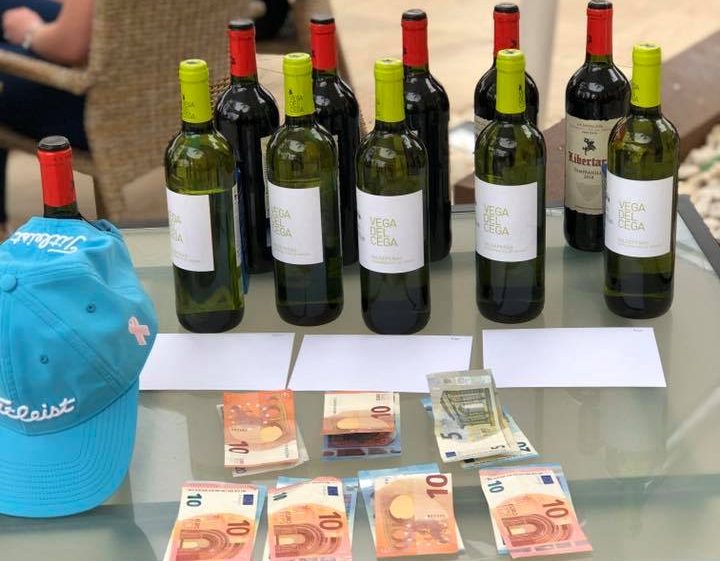 The results were as follows – Winner Dave Swinburne 75 points Runner up James Woodham 70 points Third Liam Nicoll 70 points Best Lady Bev Buckley 59 points Saturday feature holes Sponsored by Great Golf Balsicas and Mick the grip Reeves LD men Charlie Walsh LD lady Sue Owens NP 1 shot Terry Jones NP 2 shots Liam Jamie Nicoll NP 3 shots James Woodham Sunday Feature holes Sponsored by Great Golf Balsicas and Mick the grip Reeves LD Men Liam Nicoll LD lady Bev Ellender NP 1 shot Charlie Walsh NP 2 shots not won NP 3 shots Charlie Walsh 2's pot Holly Thomson , Harry Lee , Jane Knight , Terry Jones , Liam Nicoll , Sue Owens & Tim McGing We are already looking forward to the trip in 2021…..its already fully subscribed with a long waiting list…..must be a very popular weekend.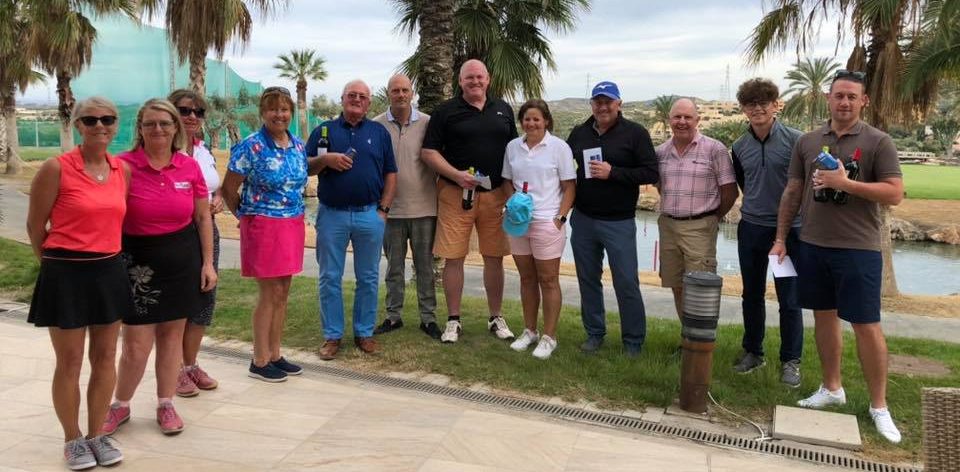 PHOTO GALLERY
Love Golf Play Golf allows you to book cheap green fees at Valle Del Este Golf Club and more directly from our site. We also have lots of information and an online booking request form for the Valle Del Este Hotel featured in this article.